Archived event
Performance details
Friday 18 August 2023 at 10.30am
Friday 18 August 2023 at 12.30pm
Arts Centre Melbourne, Hamer Hall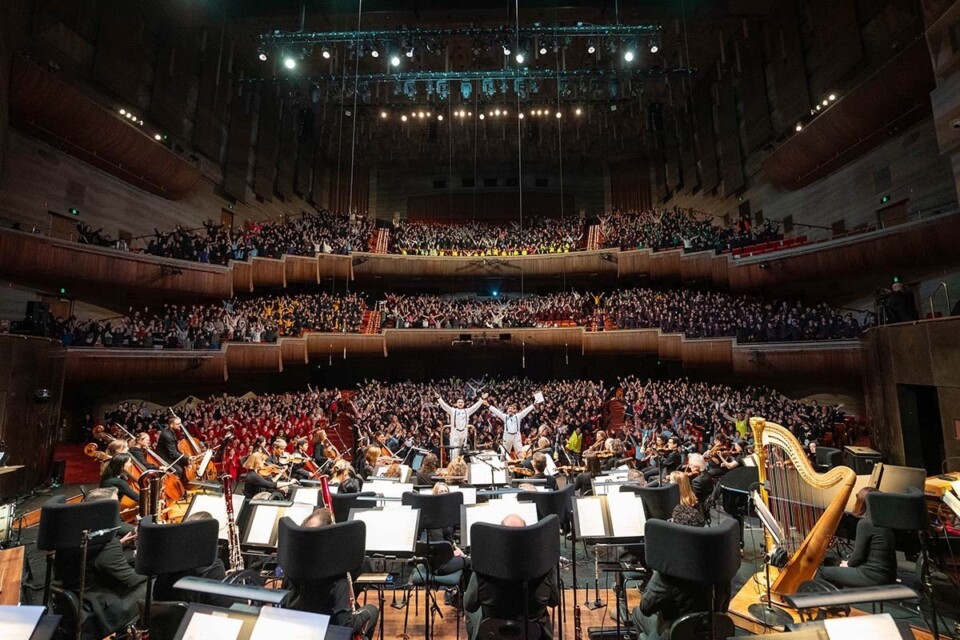 About this performance
The first settlement mission to Mars is about to leave and there's one spot left – for a young person to teach the Astronauts, Doctors and Scientists music, and start the First Intergalactic Orchestra. Over the journey each crew member must keep their brain in shape, learning an instrument and their place in the Orchestra. 

Join Doctor Richard Vaudrey (with possibly a little help from an Extra Terrestrial) as he trains young minds to understand the instruments and sounds of the MSO that will let them unleash the full force of the Orchestra. 

Featuring
Melbourne Symphony Orchestra
Carlo Antonioli conductor
Dr Richard Vaudrey presenter
Program
Britten Young Person's Guide to the Orchestra
John Williams Flying Theme from E.T.

Duration: approx. 50 minutes

Learning resources
Explore this suite of activities and learning experiences suitable for the classroom before or after attending this performance.
These learning resources were created by Kim Waldock.
Access learning resources

The creation of this concert's digital learning resources is supported by the Department of Education, Victoria, through the Strategic Partnerships Program.

MSO Schools Concerts are supported by Crown Resorts Foundation and Packer Family Foundation.