Archived event
Performance details
Wednesday 4 October 2023 at 7.30pm
Riverlinks Eastbank, Shepparton

Thursday 5 October 2023 at 7.30pm
Wangaratta Performing Arts & Convention Centre
Featuring
Melbourne Symphony Orchestra
Carlo Antonioli conductor
David Thomas basset clarinet

Program
Mendelssohn The Hebrides
Mozart Clarinet Concerto
James Henry Wildhaa
Mendelssohn Symphony No.4 Italian
About the performance
MSO Cybec Assistant conductor Carlo Antonioli presents this varied and lyrical program inspired by nature and place.
Awestruck by the towering columns of rock and the rushing water at Fingal's Cave on a visit to Scotland's Hebrides islands, Mendelssohn wrote his evocative overture depicting the monumental beauty and forces of nature he encountered.
Ever the pioneer, Mozart wrote his Clarinet Concerto for basset clarinet – an instrument with a wider range than the existing clarinet enabling greater dramatic and musical variation. The only problem was that the instrument didn't yet exist, and was only finished just in time for the work's premiere! Hear this beloved concerto through new ears as MSO Principal Clarinet David Thomas performs on this rare and extraordinary instrument.
James Henry is a participant in MSO's inaugural First Voices Composer program, and the Orchestra performs his newly commissioned work Wildhaa.
Carlo Antonioli then conducts Mendelssohn's Italian Symphony, written after a trip to Italy in 1830, where the composer delighted in the art, landscape and energy of the people.
Duration: approx. 2 hours including interval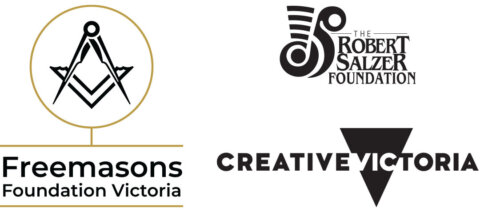 MSO's regional touring program is supported by Creative Victoria, the Sir Andrew and Lady Fairley Foundation, Freemasons Foundation Victoria, the Robert Salzer Foundation, and the Angior Family Foundation.