Archived event
Performance details
Saturday 4 November 2023 at 7.30pm
Ulumbarra Theatre, Bendigo
Featuring
Melbourne Symphony Orchestra
Benjamin Northey conductor
Berta Brozgul piano
Program
Sculthorpe Kakadu
Bartók Piano Concerto No.3
Beethoven Symphony No.5
About this performance*
A brilliant concert for newcomers and classical buffs alike, Benjamin Northey conducts this program featuring an evocative depiction of the Australian landscape, Beethoven's thrilling Fifth Symphony, and the extraordinary talent of pianist Berta Brozgul. Join us to commemorate Ben's 20th consecutive year of conducting the MSO at this celebratory performance!
Peter Sculthorpe's Kakadu takes its name from the National Park in the Northern Territory. In the composer's words, the work "is concerned with my feelings about this place, its landscape, its change of seasons, its dry season and its wet, its cycle of life and death."
Berta Brozgul takes on the solo role for Bartók's lyrical Third Piano Concerto. Composed at the end of his life as a gift for his wife, Bartók infused the work with Hungarian folk rhythm and themes.
Symphony No.5 opens with the most famous 'da da da duumm!' in history. But there is more to this piece than its impactful beginning: Beethoven takes a number of simple themes and expertly weaves them into a layered musical texture, all while building a sense of dramatic urgency.
Duration: approx. 2 hours including interval
*Please note: due to unforeseen circumstances, the originally scheduled soloist and program for these performances have changed.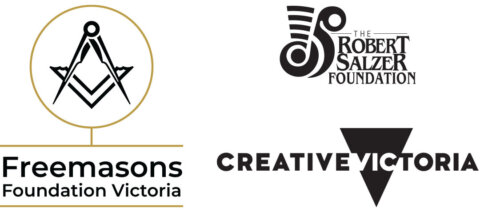 MSO's regional touring program is supported by Creative Victoria, Freemasons Foundation Victoria, the Robert Salzer Foundation, and the Angior Family Foundation.